WIND-bos
Evolved SPAR – BlueNewables Offshore Solutions
WIND-bos technology is a disruptive concept designed to support the next generation of offshore wind turbines (+20MW). The concept is the result of a thorough analysis of the stateof-the-art and emerging technologies in this field, which have shown great potential to reduce the costs of floating wind energy.
Its outstanding fundamentals comprise a combination of the most advantageous features of current floaters in the offshore industry. Thus, it behaves as a SPAR-type platform under operating conditions, keeping the center of gravity below the center of buoyancy. The hydrodynamics are also well suited to minimise motions and wave loading by submerging most part of the volumetric bodies away from the sea surface.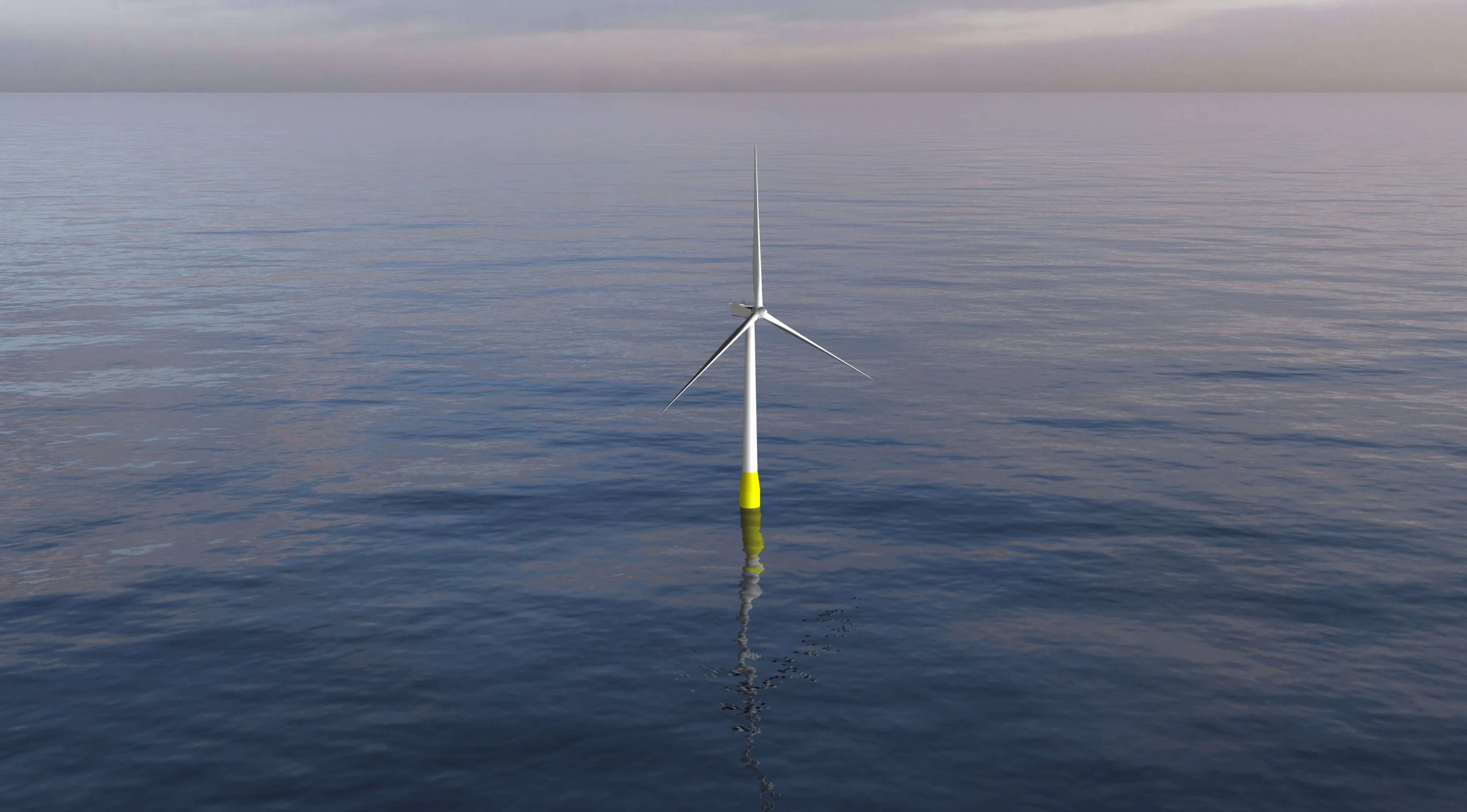 Low fabrication cost due to the use of concrete as the main construction material.

Easy to industrialize.

Trouble free formwork.

Higher construction speed.

Flat panels facilitating weldability of top panels
Wide supply chain.

Promoting local content by focusing on concrete construction.

Harbour friendly in terms of draught needs.
Transport in semi-submersible mode with high stability and shallow draft.

Transport with conventional AHV.

Wide weather windows for transport and installation.
Self-installing: no need of expensive and scarce Heavy Lift Vessels.
Deployment operation switching to SPAR-type configuration.
Quick and safe hook-up.
Large installation weather windows
Standard mooring.
Suitable for a wide range of sites.
No active ballast system required.
Well-known installation methodology
Robust design, well known and robust technology
Maximizing electric production.
– Innovating beyond shore
– Innovating beyond shore
– Innovating beyond shore
– Innovating beyond shore
– Innovating beyond shore