Ct-bos
Concrete Tension Leg Platform – BlueNewables Offshore Solutions
CT-bos technology will provide an easily adaptable solution for several turbine sizes, easy to scale up whilst keeping small increase on size and cost, thanks to its simple geometry based on a concrete port caisson.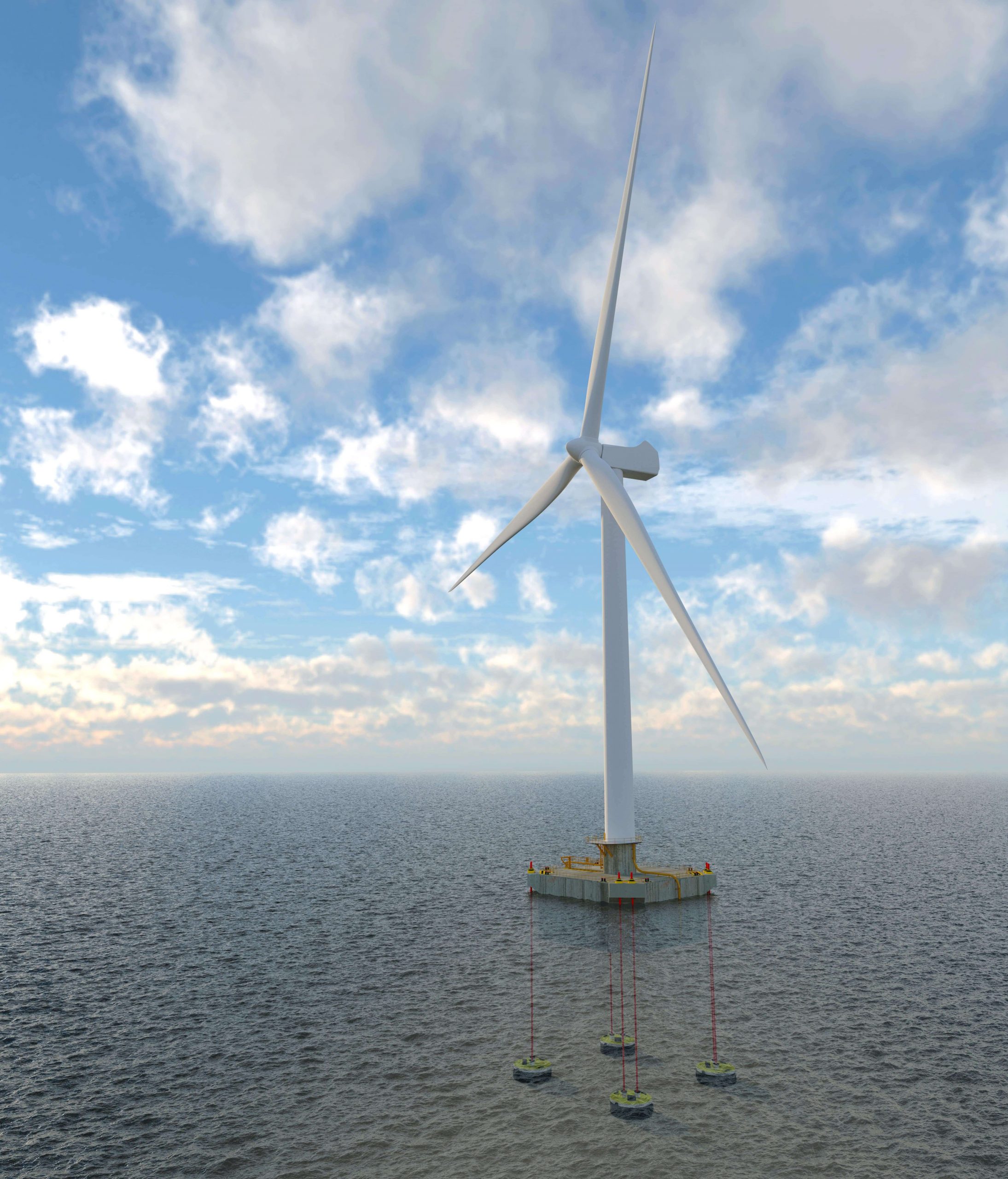 Easy to industrialize.
Quicker construction rates by floating caisson-building dock.
Requirement of small yard area.
Floating dock manufacturing more effective than traditional/climb forming.
Promote local content by focusing on concrete construct
Wide supply chain
Promoting local content by focusing on concrete construction.
Harbour friendly in terms of draught needs.
Self-stable for T&I phases.
Transport with conventional tugs.
Wide weather windows for transport and installation.
High installation rates during major part of the year.
Access to platform by Walk-to-Work vessels (W2W).
High strength rigid pipe
Reliable, long-lasting and maintenance-free tendons.
Tendons and installation equipment transport on board the platform.
Two tendons per suction can.
Quick Mechanical connectors used for joining tendon sections.
Lighter and smaller.
Low foot-print.
Easy scalability to 20MW turbine.
Maximizing electric production.
Stability and behaviour provided by the tendon's stiffness.
– Innovating beyond shore
– Innovating beyond shore
– Innovating beyond shore
– Innovating beyond shore
– Innovating beyond shore